For a Healthy, Happier You ~ DeVoir!

HAPPY, MERRY HOLIDAYS!

You are fabulous and loved. This year let us inspire you to be much healthier, happier and powerful by showing you how to reaching your full potential!

We are committed to providing FUN, effective and hassle-free, health and wellness solutions that get results. Our studio is clean with friendly and caring staff.

We are perfect for those who prefer simplicity, but expect excellence!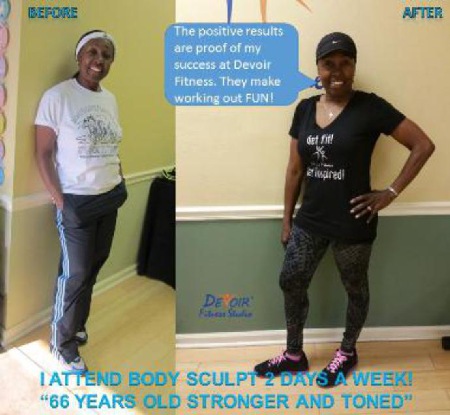 It's never too late! There's no better time to get healthier than right now. We get RESULTS!

"I am always encouraged with humor and care from all the staff and instructors. Constant reminders to exercise the correct way is given throughout each class." ~Marvis M.

Healthy is the NEW Sexy ~ Join Today! LEARN MORE